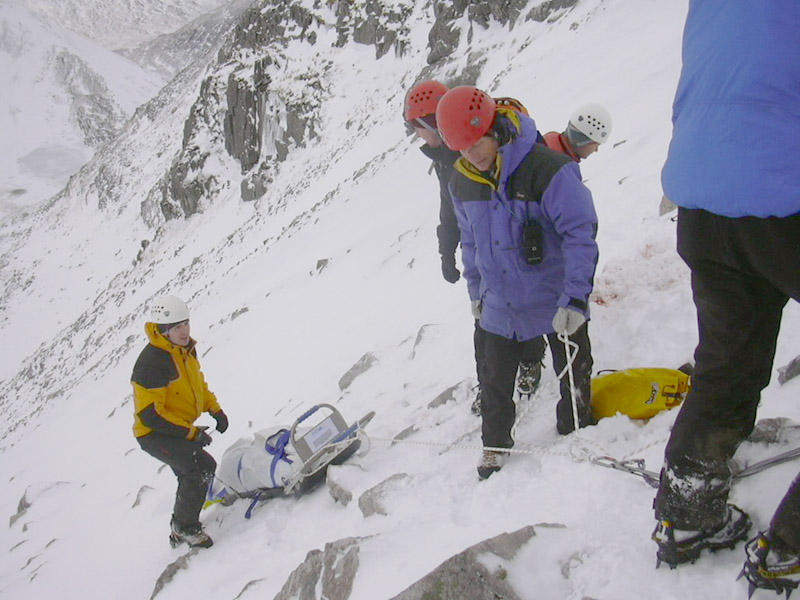 Mk 7 being used during a winter rescue in the Mamores above Kinlochleven by the Glencoe Mt Rescue team. The victim slipped during a very icy and steep descent and fell hitting the rocks. It was impossible to lift the casualty from the precipitous location and this required the team to rope lower him on the the Mk 7 runners for a thousand feet to the frozen lochs below.
The Mk 7 Rescue Stretcher has had the most extensive and the longest testing of any stretcher in Mountain Rescue history. Starting with its very 1st prototype in 2002, Hamish Macinnes began with load and stress test in his workshop Lab, and that very year moved out onto the mountains with the Glencoe Mountain Rescue Team for initial training trials. By 2003 the Mk 7 was already out on the hill with the team having developed a reputation as being not only ultra-light and adaptable but also extremely safe and reliable. The following years the materials and design were constantly being refined and updated and as its reputation spread as being the lightest, most advanced stretcher design in the world. Gradually word spread and the Mk 7 found its way to a variety of Rescue Services such as the RAF, Royal Navy, Met Police of London, Rescue teams in Norway and even onto Everest. For some 14 years since its inception, the Mk 7 has been steadily pushing the envelope with improvements and updates to make it stronger, lighter and ever more adaptable to any conditions it may encounter.
MacInnes Stretchers have endured some of the most gruelling tests both by the RAF and the MET Police. One Italian magazine even called it the Ferrari of stretchers.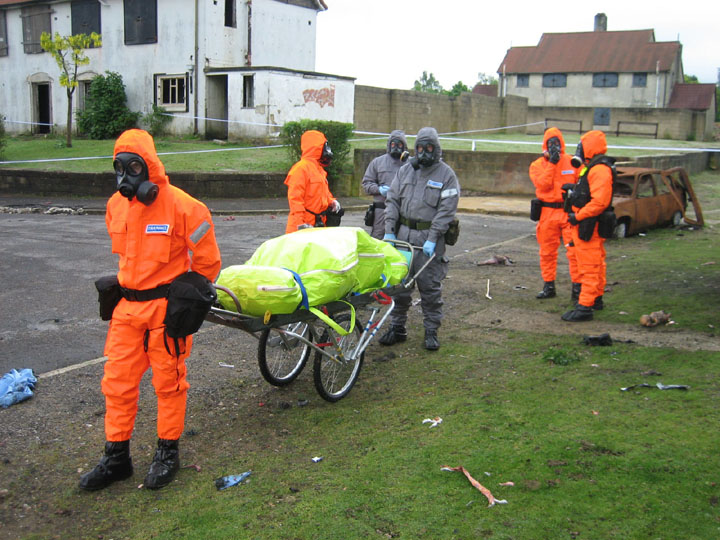 The Metropolitan Police Service in London has run a series of test and trials utilising the Mk 7 in a variety of rigorous test conditions. They found it is particularly well-suited to the urban cityscape (alleys, narrow stairwells, high rises, broken ground conditions) because of its super light weight and adaptability.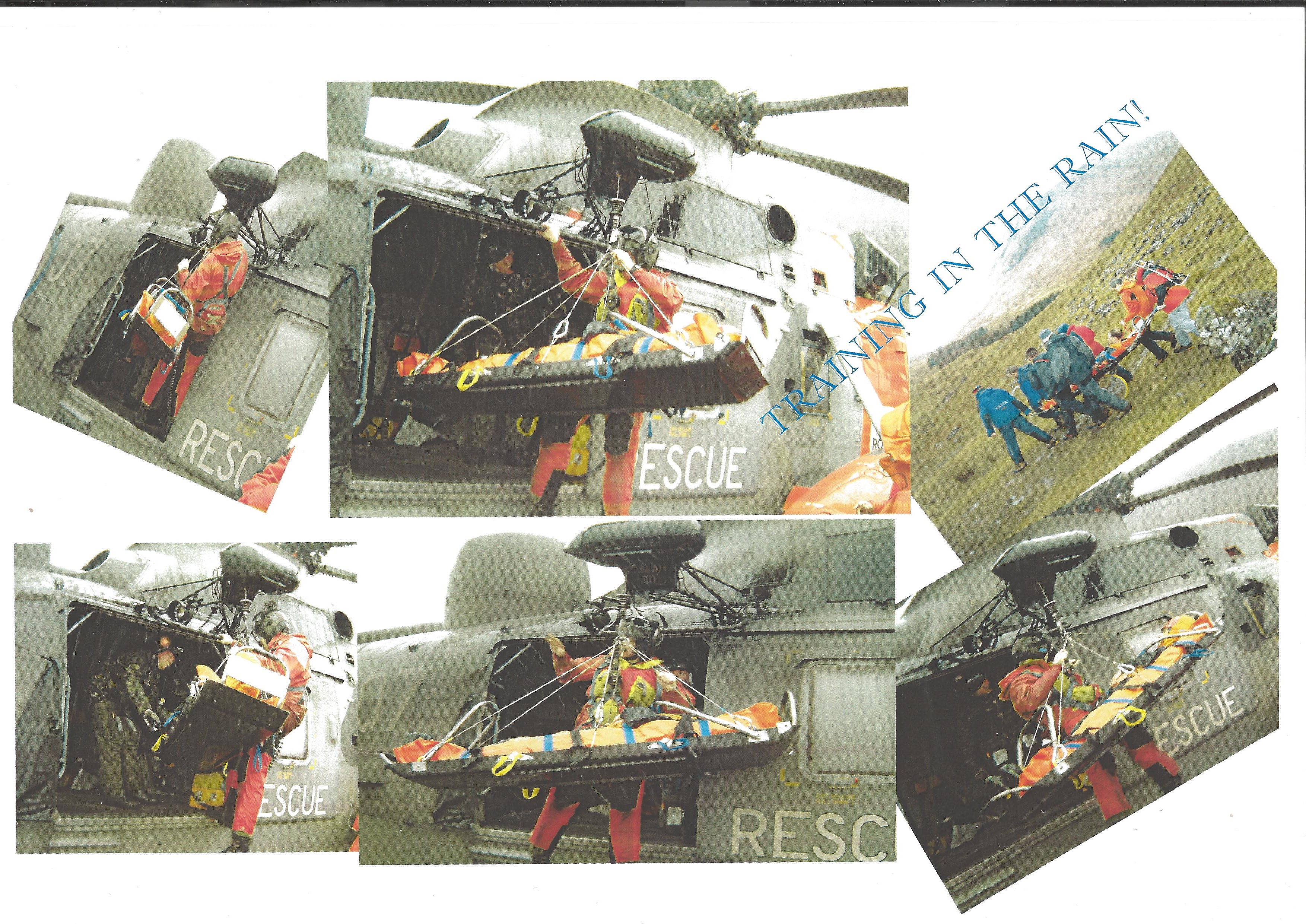 Extensive in house and field testing and was done with the RAF and Royal Navy Rescue Helicopter crews to coordinate, fine tune and perfect the lifting harness of the Mk 7 so that it performed precisely to the specifications of the Sea King Helicopters and their crews.